Studio Creatio, enterprise edition
Empower your company with intelligent low-code business process management software
Accelerate business processes of any complexity and easily build applications for your specific business needs with Studio Creatio, enterprise edition
Studio Creatio, enterprise edition is an intelligent BPM and low-code platform with out-of-the-box solutions and templates, which enables businesses from various industries, as well as system integrators and software developers, to create custom applications exactly for their specific business needs.
Business process management
Business process management
Automate any internal processes – from document approval to collaboration on complex projects involving multiple teams.
Creatio provides a complete set of tools to effectively manage business processes, including process modelling, execution, monitoring and analysis.
Process designer
Process library
Process monitoring and analytics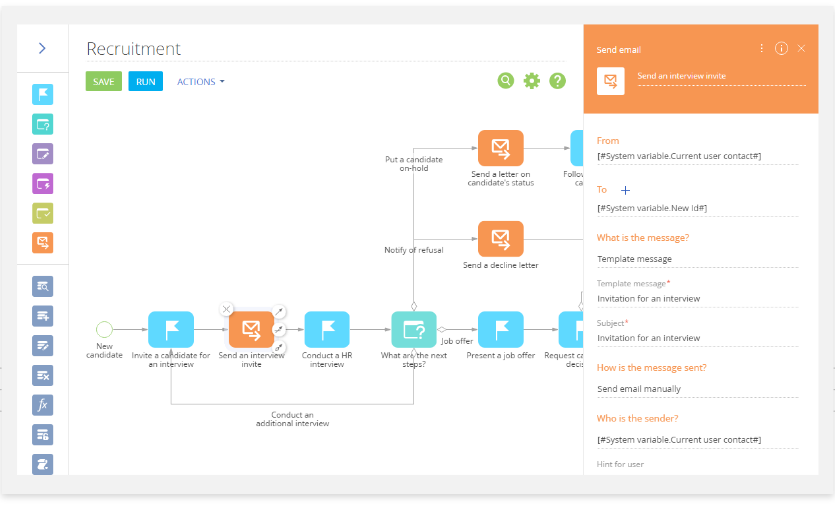 Case management
Case management
Flexibly manage unstructured processes - dynamically select the best path and set of activities to achieve more successful, optimized outcomes with Dynamic Case Management adaptable, context-based patterns.
Case designer
Case engine
Process monitoring and analytics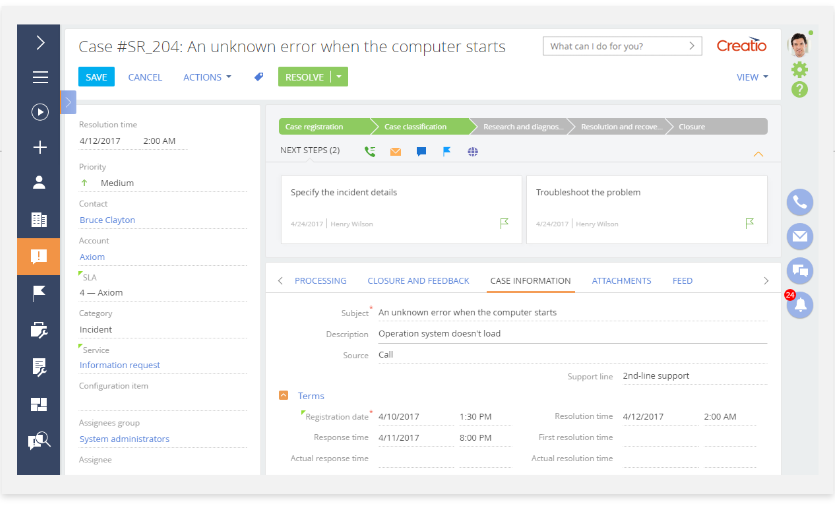 System designer
System designer
Customize almost everything in the system - from section structure and business logics, to system look and feel according to the corporate branding.
Section wizard
Business rules
UI customization
Analytics settings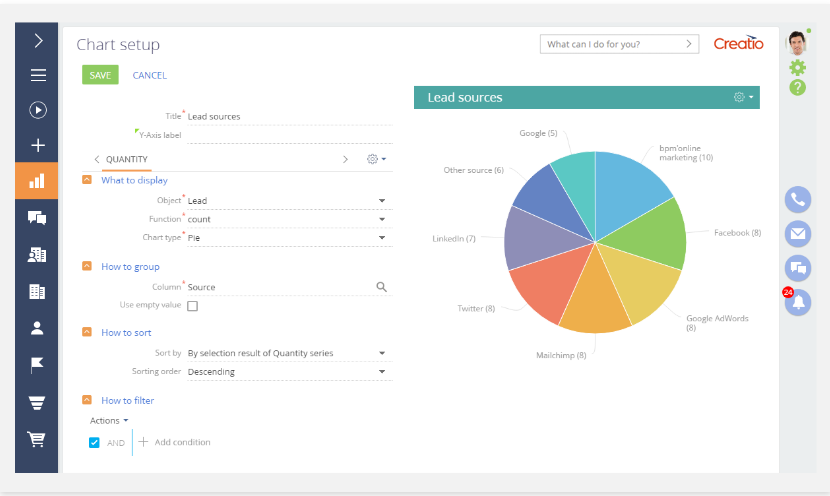 Core configuration
Core configuration
Efficiently manage the company's organizational structure as well as plan work, tasks and meetings with Creatio's calendar, and communicate with team and customers directly.
Managing the organizational structure
Task management
Internal and external communications management
Contacts and accounts data management